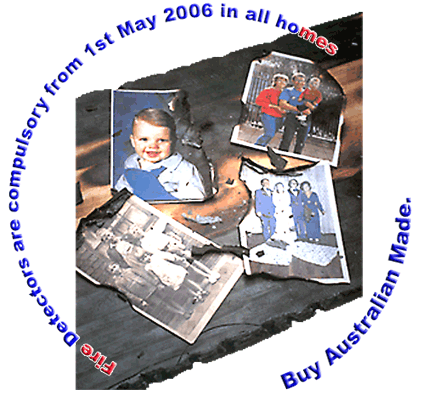 Welcome to Firetronics
Every day we hear the news reporting another house or business destroyed by Fire, and we pray that No Lives have been lost.

Here at Firetronics we pride ourselves on developing Fire and Smoke Detector Solutions and Alarms to ensure safety. For you, your family and/or business associates. With our extensive range of Smoke, Ionisation and Thermal type detectors, Alarms and Panels, we can either supply you with a single detector or design/supply/install a solution tailored for your needs.

All Firetronics detectors are Australian Made and have to pass a rigorous quality test BEFORE we sell them. Firetronics not only makes our own Smoke Detector Alarms but we also offer a cleaning and recalibration service for some other manufactured products.

We now have 2 New detectors Photoelectric Smoke and Wireless.

Browse our Product pages (via the menu above) and then feel free to Contact Us for more information.



Assets can be Replaced but Lives Cannot.




Proudly Australian Made since 1986.